Hiring a WordPress agency is a lot like hiring a general contractor. It's important to determine if your target agency is a good culture fit with your company, has great relationships with suppliers, and has a good track record with past clients.
Here's a list of agencies that can help you with your next project. Note: Agencies listed here haven't been vetted.
Looking for a freelancer? Here's a list of WordPress freelancers that can help.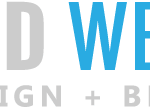 We are a Chicago-area website design firm, but we've worked with clients all over the world! If you are anything less than extremely proud of the look of your business' site, let us create something you will want to show off every chance you get!