Whether you're an amateur photographer or a seasoned pro, building a full-featured photo site is easier than it's ever been. Here are 3 recipes for fun photo-forward businesses using the best WordPress gallery plugins.
New-age photo booth anyone?
A couple years ago, my partner and I were trying to decide what fun activities we'd like at our wedding. Should we have a piñata? A photo booth? Maybe some yard games? Well, we chose all three, but one of her must-haves was the photo booth. We picked a local company called Amurica. Funny name, even funnier photos. We found out about this fascinating business when they pulled up and parked their trailer outside of a popular east side Austin pub.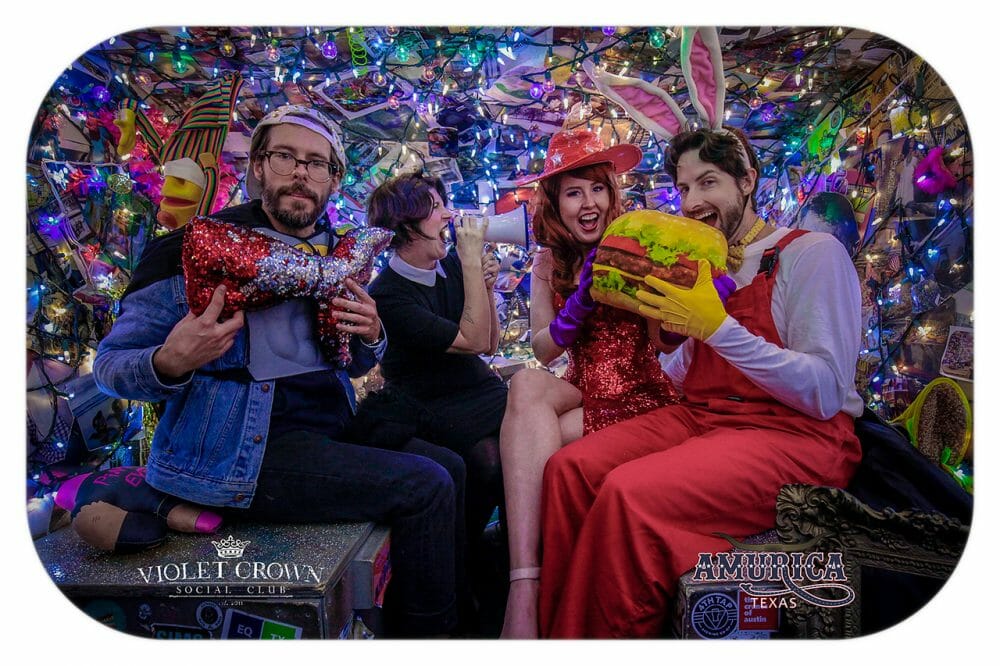 How it works
Deck a trailer (replace trailer with living room, corner of an office holiday party, or just about anywhere else you'd like to create a mobile photo booth) out with epic decorations and wild props.
Park trailer next to local pub. Wait patiently for groups of merry patrons to depart said local pub.
Invite the jovial bar-goers to take a fun photo in your epic photo booth.
Hand the laughing bunny-ear-wearing hamburger-eating photog-friendly fella a card with your website on it.
Profit.
What's under the hood?
Create a website with a catchy name and NextGEN gallery with eCommerce and paid digital downloads enabled. Watermark and upload all of the photos after you've finished photo-boothing for the night and wait for your new friends to visit the site later that night or the next day.
It's game time
Whether it's little league or the after-work bowling league, people love photos of group sports, and you can help make sure nobody's epic at-bat or terrible awesome bowling game goes unseen.
Super important note: Please please please ask for permission before photographing little league games. In-fact, it's always a good idea to ask for consent before photographing anyone.
Ok, back to the 'game time' recipe.
How it works
Show up at your friend's rugby game or your nephew's baseball game.
Get consent to take photos.
Take action shots of the game and hand fliers to your subjects (or their parents) with your website clearly visible.
Profit.
What's under the hood?
For this trick, the best WordPress photo gallery plugin for capturing group sports is NextGEN with eCommerce and automated print fulfillment. Post-game, everyone is gonna want an action shot, and your website will be the place to get it.
Be a family photo hero
While shaking down your family for business probably isn't a great idea, consider taking photos at other people's family events to earn a few extra bucks. From birthdays to anniversaries and every lifecycle event in-between, family events offer a trove of business opportunities for enterprising photographers.
How it works
Contract to show up at a Bar Mitzvah, birthday party, your uncle Gus's wedding, or friend's daughter's Sweet 16 (to name a few) with your trusty camera.
Take tons of photos.
Ask the event organizer to send a link to your photo website for event-goers to grab their photos.
Profit.
What's under the hood?
For this trick, the best WordPress gallery plugin for family photos is Envira Gallery. When used in combination with the password protection and downloads addons, you can create an awesome gallery experience for all of the party people you're photographing.
Do you have an interesting business idea for creating a profitable photo website? Maybe you're already using a stack of tools that you love. Share your knowledge with others reading this post by leaving a comment with your list of the best WordPress gallery plugins and what you use them for.