Whether you're working remotely, or queueing up virtual conversations & happy hours with friends and relatives, you've probably heard about Zoom, the video-first communications platform. While the platform is easy to use from a laptop for one-on-one meetings, there might be situations in which you'd like to include the entire room in the shot. Here are some tips for creating a Zoom conference room at home.
The display
It's easy to get by with a laptop screen for one-on-one Zoom calls, but if you're broadcasting the image of a larger space, you'll want a larger display so you can easily see the other participants in the meeting from your seating area. Consider re-purposing an old TV, computer monitor, or mini projector to use as your new computer display. The bigger the screen, the better. Most modern laptops and desktops have outputs that can accommodate HDMI (which is used by most modern TVs, monitors, and projectors).
Tip: If the text on the display is too small from your seating area, decrease the resolution of the screen in your computer settings to increase the size of the text on the screen.
The inputs
The Webcam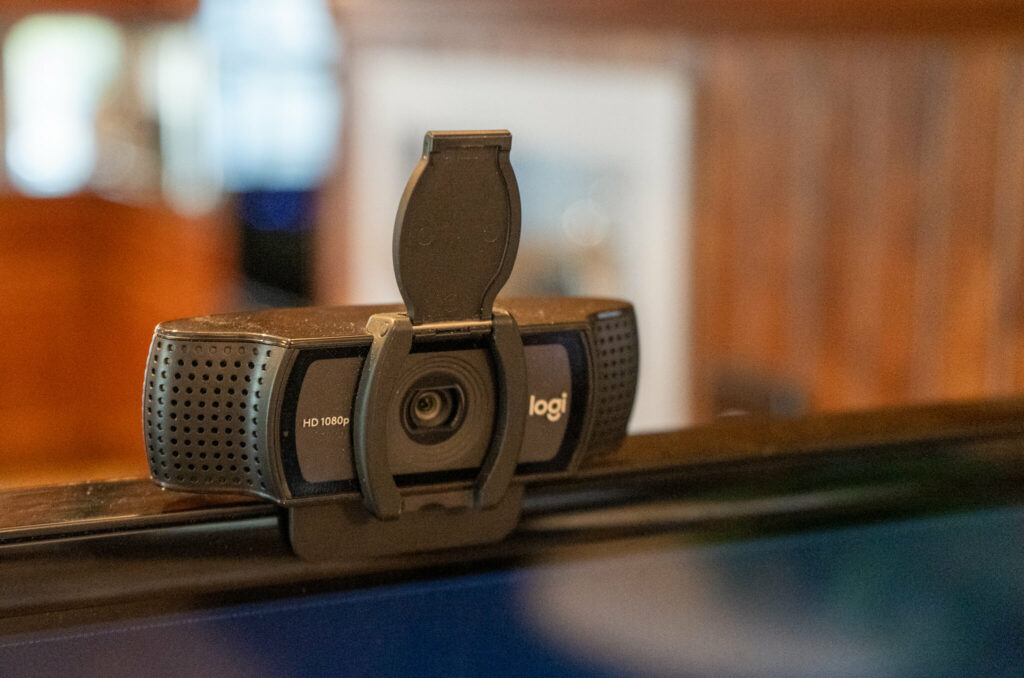 Having a high resolution webcam is important for broadcasting images of larger spaces. Consider purchasing an external webcam (1080p or higher resolution) that can be mounted above whatever type of display you're using. I prefer webcams that have a plastic cover which can be used for privacy when the camera is not in use. Don't worry about getting a camera with speakers or a fancy mic, we'll go over sound setup below.
Tip: If you really want to up your video game, consider the Elgato Cam Link to attach your DSLR camera to your computer for a high quality stream.
Mouse and Keyboard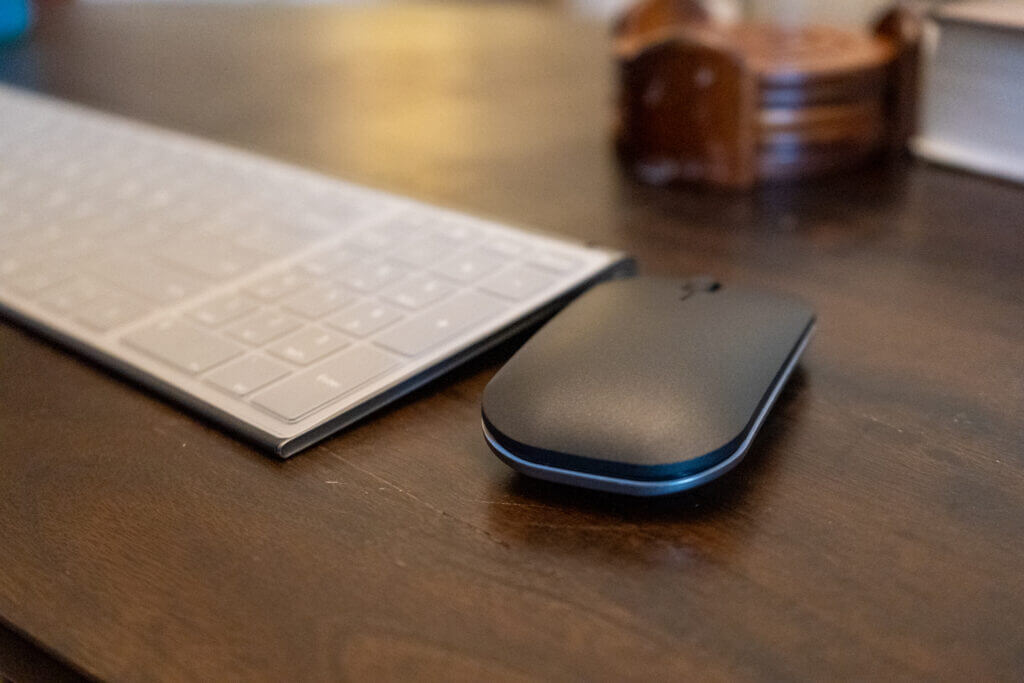 A wireless keyboard and mouse is essential when creating a Zoom conference room at home. While there are plenty of expensive options on the market, I've been using the Seenda Ultra Thin Low Profile Rechargeable Keyboard and Mouse Combo with Number Pad, and it has been flawlessly awesome (works with Mac and PC).
Sound (important)
Here's the most important part of the setup. You must have a speaker & mic combo that sits near the participants in your Zoom conference room. The placement of the device is important. If you attempt to use the audio capabilities of your webcam and computer-attached-speakers from across the room, you'll get an audio delay and audio anomalies that will make the conferencing experience less than enjoyable. While you can opt for fancier and cheaper solutions, I'm using a UE Boom Bluetooth Speaker that I found around the house, and it works really well. In-fact, give any bluetooth speaker with mic capabilities a try and let me know what works.
Have a cool setup? Drop details in the comments!